Welcome to the Flowerling Exclusive Mutation guide.
Rarity Tier Key:
Common / Uncommon / Rare / Legendary 
*Please note that individual trait guides currently need DeviantArt membership to view*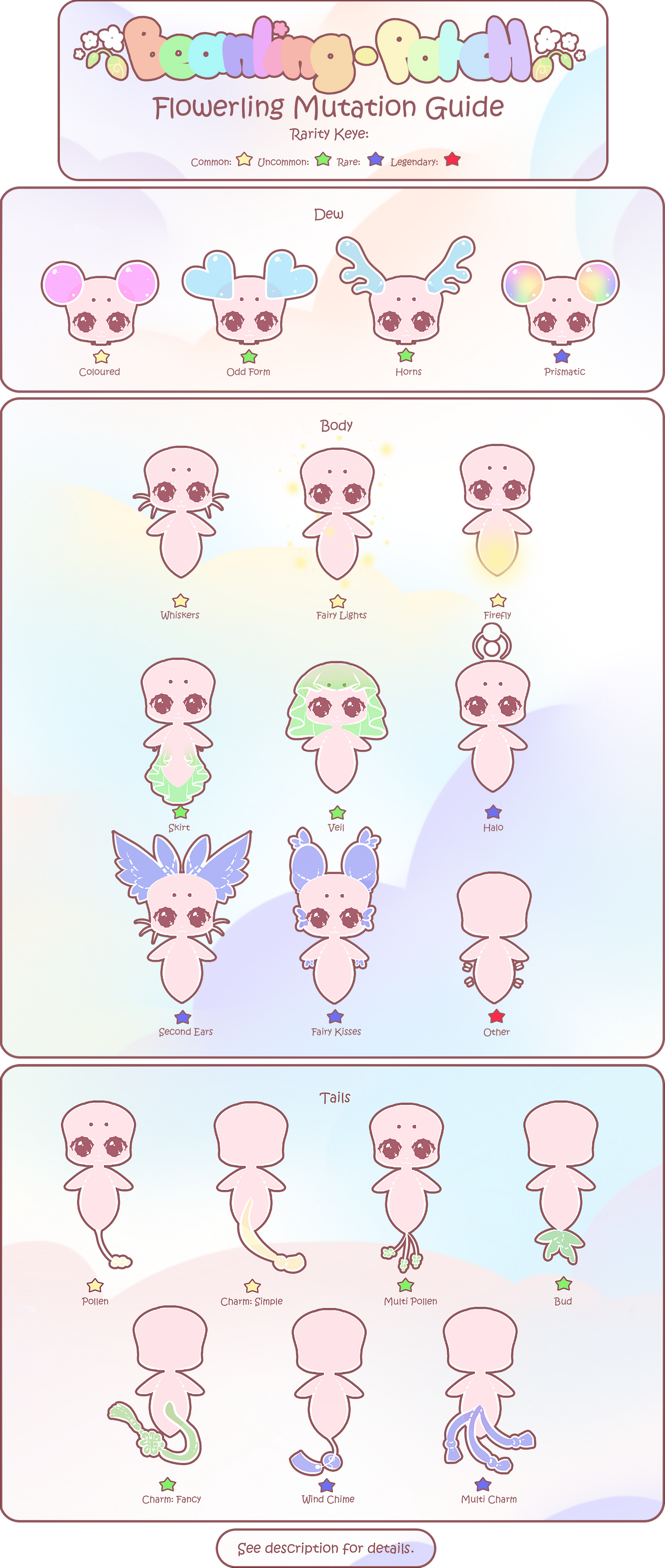 Flowerling exclusive Mutations:
These mutations are elusive to Flowerlings. You cannot add these traits to a beanling. Legendary mutation potions and traits cannot copy these traits. The only way to get exclusive traits on beanlings is through Toffee-tama made adoptables and Sprouting, which can result in both dormant and abnormal traits.


Dew:
Body:
Tail: